By
Rehna
on June 07th, 2013
There are so many safety tips that may seem like common sense, but for some reason people (myself included) break these rules all the time. Between our hectic work and home schedules, it can often be easier to trust the outside world not to harm us, but in reality this is never a safe way to live; especially in a busy, high population city like New York or Los Angeles.
But no matter where you live, here are some common sense tips you're probably ignoring:
1.) Lock your door. This has to be one of the easiest things to do and yet so many people fail to do it! Sure, you're probably in a hurry, and sure, you're probably only going to be gone for a second, but just take the extra moment to lock your door! Most home burglars look for the easiest possible home to break into, and an unlocked house is certainly very appetizing. It takes hardly any time at all, and doing it every time you leave the house will ingrain the habit into your mind.
2.) Leave a light on. We've been trained over the years to turn all the lights off when leaving a room, and there's definitely nothing wrong with doing our part to save the earth on a daily basis. However, leaving a light on in the window at night will go a long way towards saving yourself from a dangerous situation. Use a compact fluorescent bulb to save on your utility bill spiking through the roof and even pair it with low-playing music to better protect yourself.
3.) Be careful when answering the door. This is home safety 101. Even as young children we were all taught to be careful of strangers, yet as soon as we grow up we throw all of that well-intentioned advice out the door…literally. Don't let your trusting nature get the best of you in this situation. Unless you're expecting an electrician, don't automatically open the door just because someone is dressed like one. Put that peephole to good use!!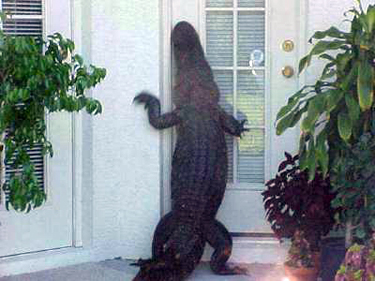 4.) Get to know your neighbors. The quickest way to find out if anything suspicious was going on while you were out is to ask the people that were there. Your neighbors are you best alarm and surveillance system, not to mention they probably have the same goals that you do: to keep everyone in your building/complex out of harm's way. Plus, knowing your neighbors will help you both help each other. You can pick up their mail for them when they're out of town and they can do the same for you. Everyone wins!
5.) Get a pet. It doesn't have to be a dog, really any pet makes a thief uncomfortable. Even birds will make a loud ruckus if someone unfamiliar comes barging in, not to mention starts rummaging through stuff. Remember, thieves want to choose the easiest target possible, and a locked, well-lit apartment with a loud pet is definitely not the easiest target.